Link analysis charting is not an add-on service but an essential part of Veriton's investigative process.
What are the benefits of link analysis charting?
The most obvious benefit of link analysis charting is that it simplifies complex cases involving hundreds, if not thousands, of entities.  
In a corporate environment, analyzing every link is rarely feasible due to time and budget constraints. Link charts effectively save resources and rapidly enhance the understanding of a case and its primary entities.  
First, a chart allows a graphic representation of entities as they are discovered.  Immediately, researchers can quickly follow up on irregularities and inconsistencies.
Second, as the charts are being developed they help the investigator identify both "missing links" and new lines of enquiry.
Third, they remove the problem of not being able to "see the forest for the trees".
Furthermore, the charts are useful tools for briefing staff new to the case or providing a succinct summaries to clients both during and at the end of a project.  
Importantly, the charts are investigative working tools and not simply report illustrations.
How are link charts developed?
Centrally to charting, each relevant entity—physical or digital—is recorded following shape and colour conventions.  These need to be used consistently throughout.
Frequently, a person's name is shown in a circle. 
The circle outlines may then be assigned colours where commonalities are found. 
Links are represented by lines drawn between entities.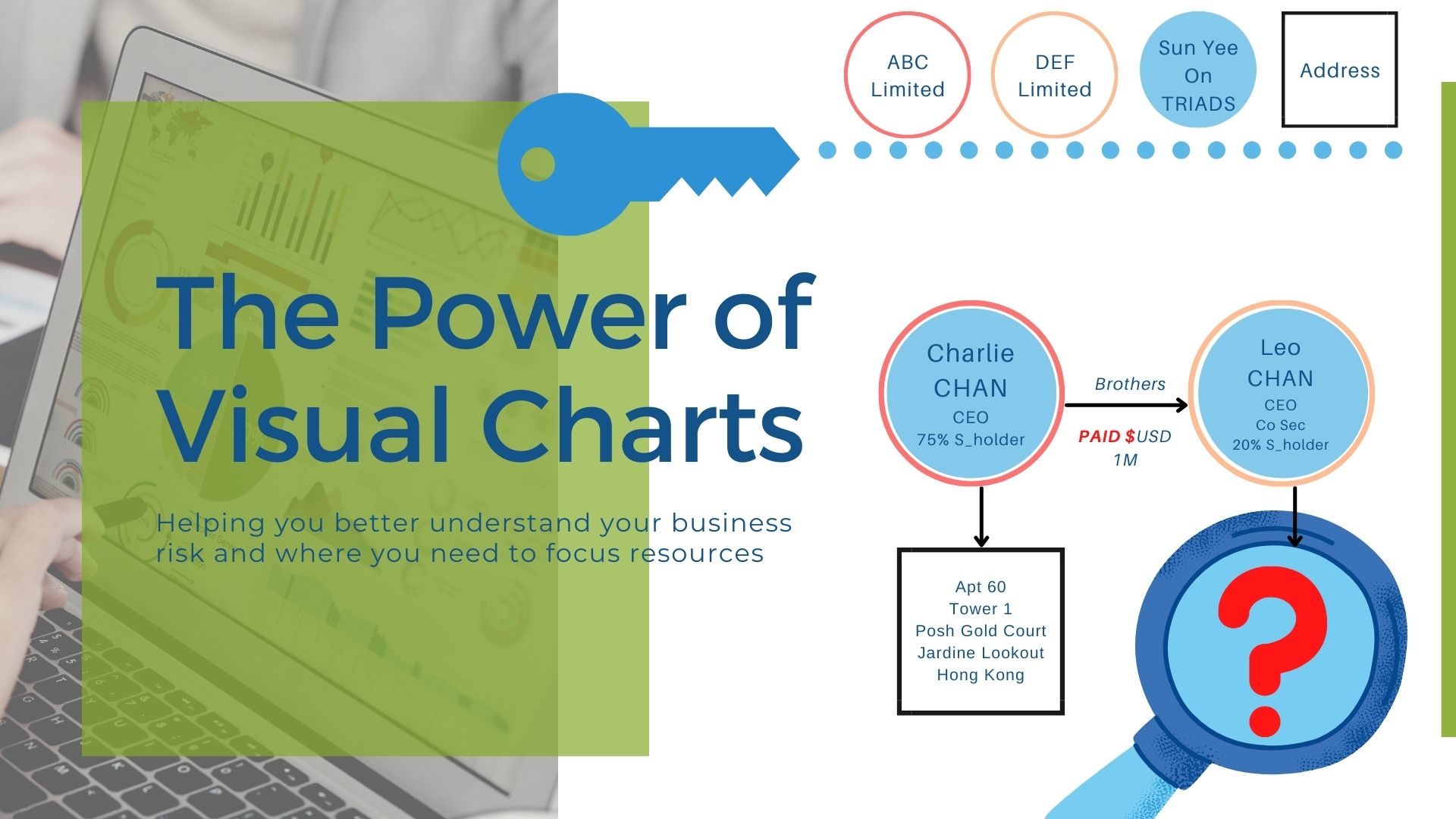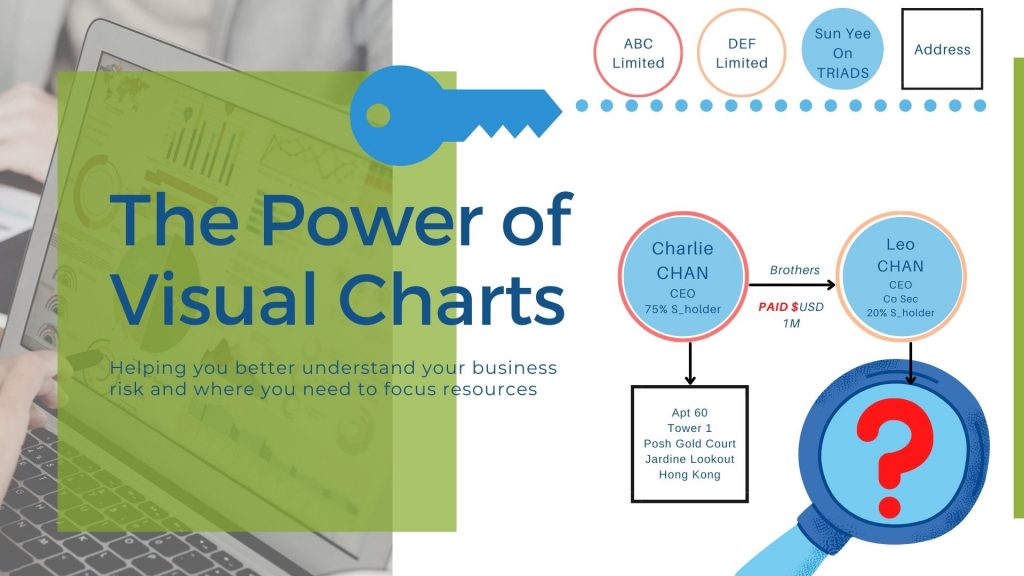 CHART CONVENTIONS: In this example, all individuals who have worked for ABC Limited are shown in a red circle.  For Sun Yee On triad members, the circle background is blue.  Thus, we can see  that Charlie Chan is both the CEO of ABC Limited and a  Sun Yee On triad member.
COMMODITY FLOW: Sometimes, charts are used to depict the flow of a commodity between two entities.  Here, we know that Charlie CHAN paid his brother Leo CHAN USD 1M. If we understood the reason for the transaction—e.g.  a falsified invoice—this could also be noted on the chart.
ADDRESSES: Typically, relevant addresses are placed in squares or rectangles. If an entity owns a car, a car icon could be drawn on the chart or the registration number simply inserted under the owner's name. 
DATE: Chart versions should be dated as they represent the situation as understood at a given point in time.
For what type of investigations do we use link charting analysis?
Initially, we reserved link charts for large cases.  However, we find that they can speed up even the smallest of investigations. Currently, we employ them on almost a daily basis.  
They are especially useful in understanding fraud, on-line scams and the structure of a large company.  
What type of clients find the charts advantageous?
Without exception, all clients benefit from having link charts. They are helpful to everyone from the insurance industry to large construction companies involved in mergers and acquisitions.
What is the longest chart you have made?
Incredibly, the largest chart we produced was nearly 3 metres in length!  It was for a wildlife NGO.  There were upwards of 60 companies and associations.  One of the associations had over one hundred members, and between all the companies, there were well over 300 directors and shareholders.    
The number of companies was not unusual for a large case.  However, in this particular project, there were multiple interconnections going back many years.
In addition, the case encompassed a wide geography spanning  China, Hong Kong, Macau as well as other SE Asian and African  countries.  
What is the most complex chart you have made?
A few years ago, we were hired to analyse and chart telephone calls for a corporate investigation in Malaysia. 
A large food manufacturer discovered that another food company was illegally manufacturing and distributing its products. 
Using an in-house database, we analysed more than 36,000 calls made between individuals and company numbers as part of the effort to track down the suspects. Finally, the results were summarized in link charts which highlighted individuals within the company who were colluding with the rogue manufacturer.
NB: The call records were provided by the client company.  Most of the data was in digital format, but not all.
ONLINE TRAINING COMING SOON: Link Analysis Charting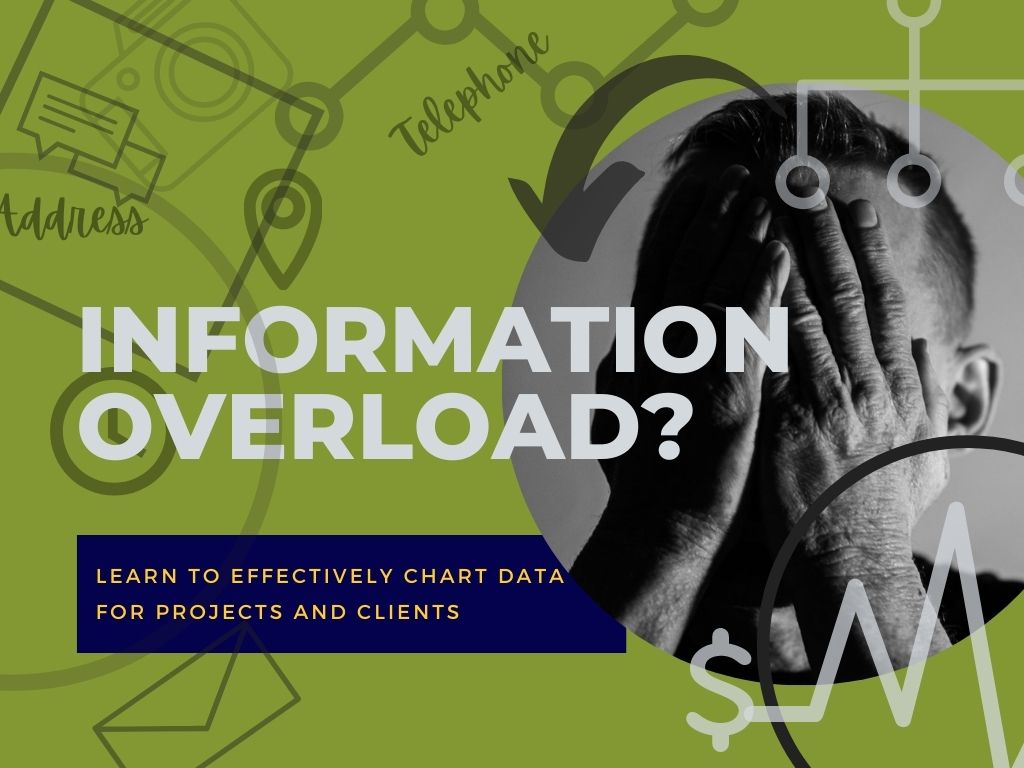 The most common link analysis software is well beyond the budget of medium-sized lawyer practices and investigative agencies.
We are currently developing a 6-week link charting online training course with a low cost software provider.  The training is for all types of business—private investigators, lawyers, in-house research departments—who need to more quickly understand complex business relationships.